<div class="WTFaded" ></div>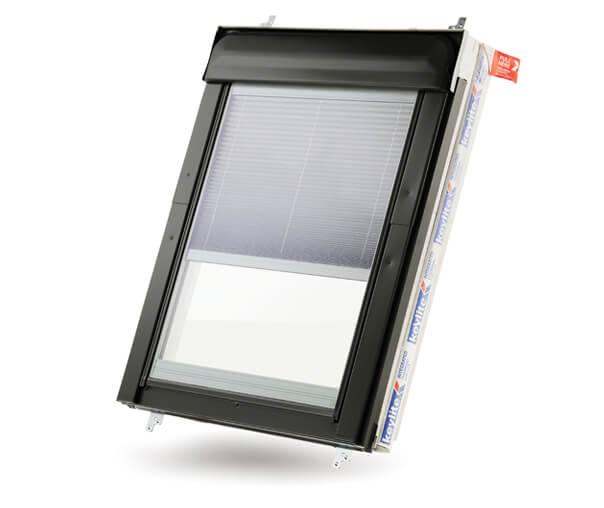 Integral Blind
The roof window with a blind permanently enclosed between the panes of glass and therefore is protected against moisture, dust and damage.
Factory fitted blind, sealed inside the energy efficient double glazing unit.
Requires no cleaning – ideal for sterile and/or hygienic environments e.g. Hospitals or Surgeries.
Provides enhanced sun-shading & improves the U-value of the sealed unit.
Available in manual or electric options.
<h1 id="SizesTitle" class="et_pb_text_align_center">Dimensions des fenêtres de toit</h1> <div class="rg-content"> <table class="rg-table"> <thead> <tr class="blank-row"><td> </td> <td style=""> <div style="width: 28px;height: 39px;/* margin: 0 auto 10px auto; */dipslay: block;opacity: 0.3;background: #7bacdc;border: 2px solid #389afd;border: 2px solid #389afd;"> </div> </td> <td> <div style="width: 28px;height: 49px;dipslay: block;opacity: 0.3;background: #7bacdc;border: 2px solid #389afd;border: 2px solid #389afd;"> </div> </td> <td> <div style="width: 33px;height: 59px;dipslay: block;opacity: 0.3;background: #7bacdc;border: 2px solid #389afd;border: 2px solid #389afd;"> </div> </td> <td> <div style="width: 39px;height: 49px;dipslay: block;opacity: 0.3;background: #7bacdc;border: 2px solid #389afd;border: 2px solid #389afd;"> </div> </td> <td> <div style="width: 39px;height: 59px;dipslay: block;opacity: 0.3;background: #7bacdc;border: 2px solid #389afd;border: 2px solid #389afd;"> </div> </td> <td> <div style="width: 39px;height: 70px;dipslay: block;opacity: 0.3;background: #7bacdc;border: 2px solid #389afd;border: 2px solid #389afd;"> </div> </td> <td> <div style="width: 47px;height: 80px;dipslay: block;opacity: 0.3;background: #7bacdc;border: 2px solid #389afd;border: 2px solid #389afd;"> </div> </td> <td> <div style="width: 57px;height: 59px;dipslay: block;opacity: 0.3;background: #7bacdc;border: 2px solid #389afd;border: 2px solid #389afd;"> </div> </td> <td> <div style="width: 67px;height: 49px;dipslay: block;opacity: 0.3;background: #7bacdc;border: 2px solid #389afd;border: 2px solid #389afd;"> </div> </td> </tr> <tr> <th class="text">(nominal)(WxH) mm</th> <th class="test" style="">550x780</th> <th class="test" style="">550x980</th> <th class="text" style="">660x1180</th> <th class="text" style="">780x980</th> <th class="text" style="">780x1180</th> <th class="text" style="">780x1400</th> <th class="text" style="">940x1600</th> <th class="text" style="">1140x1180</th> <th class="text" style="">1340x980</th> </tr> </thead> <tbody> <tr class=""> <td class="text tfinish" colspan="13">Centre Pivot Roof Window with Manual Integral Blind</td> </tr> <tr class=""> <td class="text" data-title="Dimension des fenêtres">PINE FINISH</td> <td class="text" data-title="550x780"> <a href="#">I-CP-01-T</a> </td> <td class="text" data-title="550x980"> <a href="#">I-CP-02-T</a> </td> <td class="text" data-title="660x1180"> <a href="#">I-CP-03-T</a> </td> <td class="text" data-title="780x980"> <a href="#">I-CP-04-T</a> </td> <td class="text" data-title="780x1180"> <a href="#">I-CP-05-T</a> </td> <td class="text" data-title="780x1400"> <a href="#">I-CP-06-T</a> </td> <td class="text" data-title="940x1600"> <a href="#">I-CP-07-T</a> </td> <td class="text" data-title="1140x1180"> <a href="#">I-CP-08-T</a> </td> <td class="text" data-title="1140x1180"> <a href="#">I-CP-09-T</a> </td> </tr> <tr class=""> <td class="text" data-title="Dimension des fenêtres">WHITE FINISH</td> <td class="text" data-title="550x780"> <a href="#">WF-I-CP-01-T</a> </td> <td class="text" data-title="550x980"> <a href="#">WF-I-CP-02-T</a> </td> <td class="text" data-title="660x1180"> <a href="#">WF-I-CP-03-T</a> </td> <td class="text" data-title="780x980"> <a href="#">WF-I-CP-04-T</a> </td> <td class="text" data-title="780x1180"> <a href="#">WF-I-CP-05-T</a> </td> <td class="text" data-title="780x1400"> <a href="#">WF-I-CP-06-T</a> </td> <td class="text" data-title="940x1600"> <a href="#">WF-I-CP-07-T</a> </td> <td class="text" data-title="1140x1180"> <a href="#">WF-I-CP-08-T</a> </td> <td class="text" data-title="1140x1180"> <a href="#">WF-I-CP-09-T</a> </td> </tr> <tr class=""> <td class="text tfinish" colspan="13">Top Hung/Fire Escape Roof Window with Manual Integral Blind</td> </tr> <tr class=""> <td class="text" data-title="Dimension des fenêtres">PINE FINISH</td> <td class="text" data-title="550x780"> <a href="#"></a> </td> <td class="text" data-title="550x980"> <a href="#">I-TH-02-T</a> </td> <td class="text" data-title="660x1180"> <a href="#">I-TH-03-T</a> </td> <td class="text" data-title="780x980"> <a href="#">I-TH-04-T</a> </td> <td class="text" data-title="780x1180"> <a href="#">I-TH-05-T</a> </td> <td class="text" data-title="780x1400"> <a href="#">I-TH-06-T</a> </td> <td class="text" data-title="940x1600"> <a href="#">I-TH-07-T</a> </td> <td class="text" data-title="1140x1180"> <a href="#">I-TH-08-T</a> </td> <td class="text" data-title="1140x1180"> <a href="#">I-TH-09-T</a> </td> </tr> <tr class=""> <td class="text" data-title="Dimension des fenêtres">WHITE FINISH</td> <td class="text" data-title="550x780"> <a href="#"></a> </td> <td class="text" data-title="550x980"> <a href="#">WF-I-TH-02-T</a> </td> <td class="text" data-title="660x1180"> <a href="#">WF-I-TH-03-T</a> </td> <td class="text" data-title="780x980"> <a href="#">WF-I-TH-04-T</a> </td> <td class="text" data-title="780x1180"> <a href="#">WF-I-TH-05-T</a> </td> <td class="text" data-title="780x1400"> <a href="#">WF-I-TH-06-T</a> </td> <td class="text" data-title="940x1600"> <a href="#">WF-I-TH-07-T</a> </td> <td class="text" data-title="1140x1180"> <a href="#">WF-I-TH-08-T</a> </td> <td class="text" data-title="1140x1180"> <a href="#">WF-I-TH-09-T</a> </td> </tr> <tr class=""> <td class="text tfinish" colspan="13">Electric Upgrades for Integral Blind Windows</td> </tr> <tr class=""> <td class="text" data-title="Dimension des fenêtres">Manual Window, Electric Blind Centre Pivot & Top Hung</td> <td class="text" data-title="550x780"> <a href="#">EI-01-T</a> </td> <td class="text" data-title="550x980"> <a href="#">EI-02-T</a> </td> <td class="text" data-title="660x1180"> <a href="#">EI-03-T</a> </td> <td class="text" data-title="780x980"> <a href="#">EI-04-T</a> </td> <td class="text" data-title="780x1180"> <a href="#">EI-05-T</a> </td> <td class="text" data-title="780x1400"> <a href="#">EI-06-T</a> </td> <td class="text" data-title="940x1600"> <a href="#">EI-07-T</a> </td> <td class="text" data-title="1140x1180"> <a href="#">EI-08-T</a> </td> <td class="text" data-title="1140x1180"> <a href="#">EI-09-T</a> </td> </tr> <tr class=""> <td class="text" data-title="Dimension des fenêtres">Std Elec Window, Electric Blind, Cente Pivot Only</td> <td class="text" data-title="550x780"> <a href="#">EI-01-T-SEK</a> </td> <td class="text" data-title="550x980"> <a href="#">EI-02-T-SEK</a> </td> <td class="text" data-title="660x1180"> <a href="#">EI-03-T-SEK</a> </td> <td class="text" data-title="780x980"> <a href="#">EI-04-T-SEK</a> </td> <td class="text" data-title="780x1180"> <a href="#">EI-05-T-SEK</a> </td> <td class="text" data-title="780x1400"> <a href="#">EI-06-T-SEK</a> </td> <td class="text" data-title="940x1600"> <a href="#">EI-07-T-SEK</a> </td> <td class="text" data-title="1140x1180"> <a href="#">EI-08-T-SEK</a> </td> <td class="text" data-title="1140x1180"> <a href="#">EI-09-T-SEK</a> </td> </tr> <tr class=""> <td class="text" data-title="Dimension des fenêtres">Prem Elec Window, Electric Blind, Cente Pivot Only</td> <td class="text" data-title="550x780"> <a href="#">EI-01-T-PEK</a> </td> <td class="text" data-title="550x980"> <a href="#">EI-02-T-PEK</a> </td> <td class="text" data-title="660x1180"> <a href="#">EI-03-T-PEK</a> </td> <td class="text" data-title="780x980"> <a href="#">EI-04-T-PEK</a> </td> <td class="text" data-title="780x1180"> <a href="#">EI-05-T-PEK</a> </td> <td class="text" data-title="780x1400"> <a href="#">EI-06-T-PEK</a> </td> <td class="text" data-title="940x1600"> <a href="#">EI-07-T-PEK</a> </td> <td class="text" data-title="1140x1180"> <a href="#">EI-08-T-PEK</a> </td> <td class="text" data-title="1140x1180"> <a href="#">EI-09-T-PEK</a> </td> </tr> </tbody> </table> </div>
<a class="et_pb_promo_button et_pb_button" href="https://keylitefenetredetoit.fr/help-centre/why-keylite/" style="font-weight:600;">Pourquoi Keylite?</a>
<p style="padding-top:4px;">Visitez cette page</p>