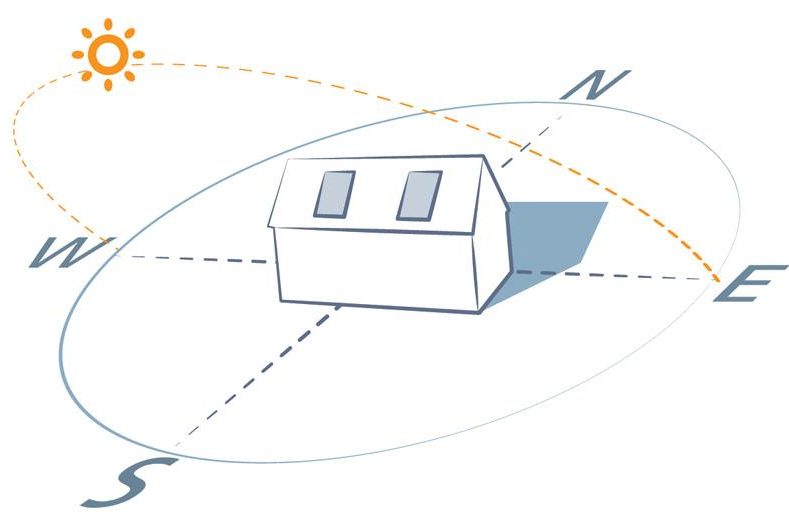 While daylight levels may vary through the seasons, its direction always follows the same path, making it possible for you to optimise the positioning of your roof windows.
North Facing
These windows face away from direct sunlight. Capture more daylight by choosing larger roof windows.
South Facing
This is the optimum position to flood direct sunlight into your room.
East Facing
The sun rises in the East providing direct sunlight in the morning.
West Facing
The sun sets in the West at the end of the day for evening sunlight.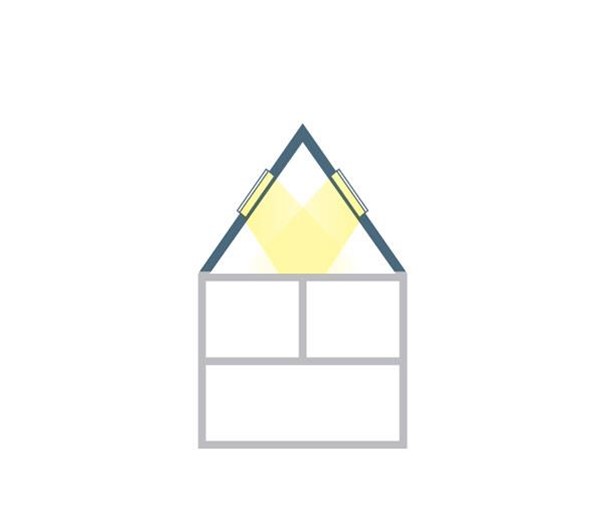 Sloping Ceilings
Keylite can provide optimum daylight and ventilation in loft conversions and new build rooms with sloping ceilings. The amount of light streaming in to the room below will be determined by your product choice.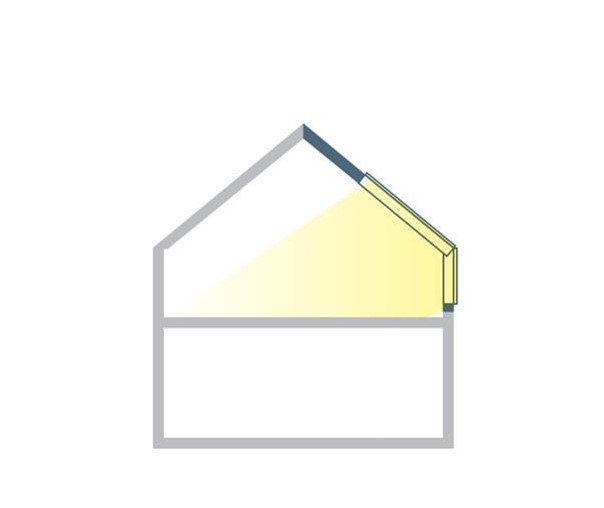 Vertical Combinations
An impressive floor to ceiling effect can be achieved by combining vertical glazing with roof windows in a Keylite Vertical Bi-Lite.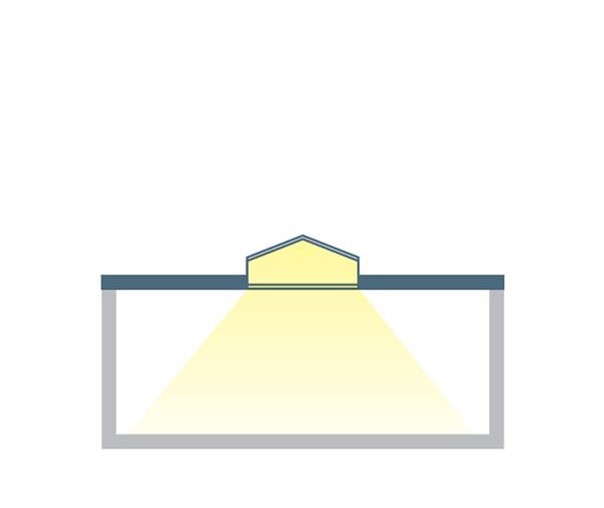 Atrium Style
The most stylish solution for flat roofs. Ideal in kitchen and living areas which will be enhanced by both the quality of the light and the aesthetic appeal of the atrium.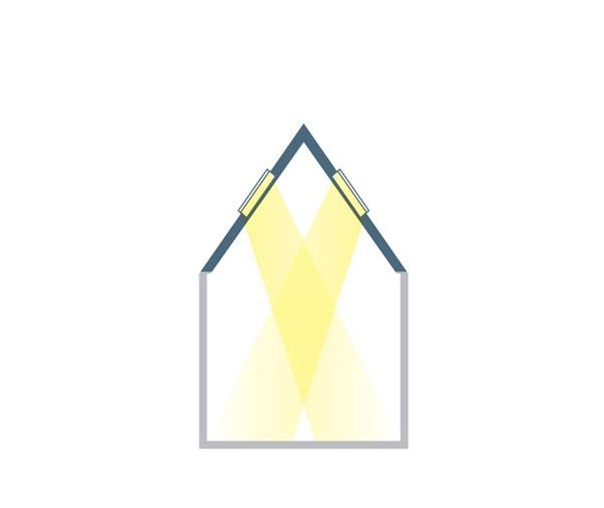 Vaulted Ceilings
Rooms with vaulted ceilings are dramatically enhanced by the addition of overhead roof windows. The amount of light can be controlled by the size, quantity and position of your windows.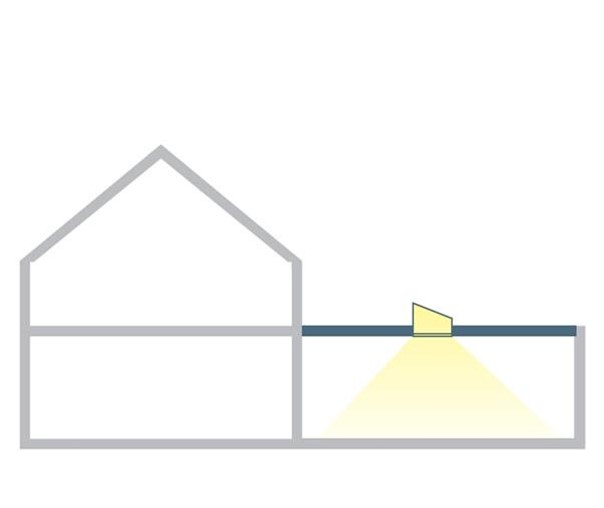 Flat Roofs
An extension need never be dark again because Keylite has a range of overhead configurations designed to suit flat roof extensions.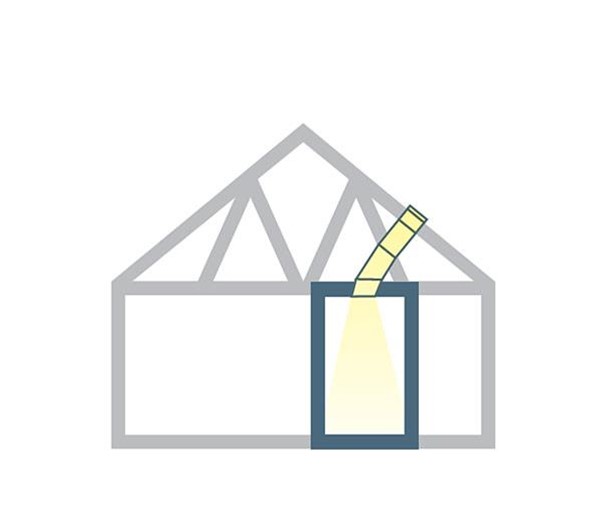 Enclosed Spaces
Even enclosed spaces can enjoy natural light by using a Keylite Sun Lite™ to transfer light from the roof to the room below, when conventional roof windows cannot be used.
<a class="et_pb_promo_button et_pb_button" href="https://keylitefenetredetoit.fr/help-centre/why-keylite/" style="font-weight:600;">Pourquoi Keylite?</a>
<p style="padding-top:4px;">Visitez cette page</p>